Beth Christian
New Jersey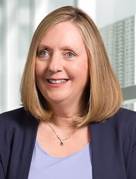 Giordano, Halleran & Ciesla, P.C.
125 Half Mile Road, Suite 300
Red Bank, NJ 07701-6777
United States
Tel: (732) 219-5485

Email:

bchristian@ghclaw.com
Web:

www.ghclaw.com
Beth devotes her practice to Health Care Law and legal issues facing Health Care facilities, licensed professionals, and non-profit organizations.  She has over thirty years of experience counseling clients on legal issues facing the modern health care and non-profit communities.
In the area of health care law, Beth specializes in regulatory, transactional, and facility and health care professional licensure issues.  She counsels clients and drafts transactional documents in the areas of practice and facility entity formation; mergers, acquisitions, and asset sales; employment, independent contractor and management contracts; applications for tax-exempt status; governmental approvals of asset acquisitions, mergers, and license modifications; clinical co-management agreements; telemedicine agreements; contracts with vendors and other transactional matters.
She regularly counsels clients on licensure issues, the Medicare conditions of participation and the accreditation requirements of The Joint Commission, and has assisted numerous hospitals, skilled nursing facilities and other health care providers in preparing plans of correction in response to federal, state and Joint Commission deficiency findings. She advises clients on operational issues such as certificate of need and licensure; corporate compliance; fraud and abuse; the Stark, anti-kickback and New Jersey physician self-referral laws; EMTALA; joint venture formation; shareholder agreement and limited liability company operating agreement drafting and amendments; real estate leases; tax exempt organizations; professional licensure; medical staff privileging issues and professional board disciplinary matters.
She also counsels clients and drafts policies regarding patient care issues such as informed consent, advance directives, patient transfer and HIPAA issues. Beth advises clients on business structures including choice of entity, bylaws, joint ventures and consolidation.
She has been recognized as a leading New Jersey health care lawyer by Chambers USA (2010 to present), and was named Best Lawyers' 2019 Woodbridge area "Health Care Lawyer of the Year."
Beth is the co-author of The New Jersey Healthcare Law Blog, a blog dedicated to providing Federal and State healthcare news, laws, regulations, and upcoming events pertaining to the healthcare field. Beth also serves as an online course mentor/instructor through Thomas Edison State University's Graduate School of Public Service.
The attorneys in the Health Care Practice Area counsel clients on a broad range of problems, integrating traditional legal principles with the special body of federal and state law governing the health care field. Our clients include a spectrum of health care providers such as major medical centers, nursing homes, ambulatory care facilities, behavioral health providers, rehabilitation facilities, physicians and physician groups, laboratories, hospices, home health agencies, ambulance and invalid carriers, and pharmacies, as well as other individual practitioners such as pharmacists, nurses, chiropractors, dentists, physical therapists, professional counselors, social workers, respiratory care practitioners and dieticians. We are general or special counsel to more than a dozen licensed health care facilities, as well as numerous physicians and other health care providers in the State of New Jersey.
Our attorneys utilize their backgrounds in health care, government contracts, and as former government attorneys, coupled with their experience in areas such as regulatory compliance including the anti-kickback law, the Stark law and HIPAA, licensure and professional liability, professional practice formation, contracting, and tax counseling, in advising our clients on problems ranging from everyday operational issues to major transactions. We also serve as special litigation counsel to associations of health care providers on vital regulatory issues, in addition to providing a full range of litigation services to the health care community.
When situations arise for other legal expertise, our environmental attorneys may be asked to assist in matters relating to environmental issues affecting health care facilities, our corporate attorneys work with us on tax-exempt bond financing transactions, and our labor and employment attorneys are available in employment-related matters. Attorneys in other practice areas, such as land use, planning and zoning, litigation, corporate, banking, and white collar criminal defense are also consulted to best address the needs of our clients.
Our attorneys are involved in the New Jersey State Bar Association Health and Hospital Law Section, the American Health Lawyers Association, and various other health care associations, and have been recognized by Best Lawyers in America, Chambers USA, and Super Lawyers.
Located in Red Bank, New Jersey and founded over 60 years ago by John C. Giordano, Jr., Giordano Halleran & Ciesla is a multi-specialty law firm dedicated to providing sophisticated, complex legal services and solutions. The attorneys maintain personal relationships and gather in-depth knowledge of clients' businesses and industries to construct both sound legal advice and effective strategies to resolve business issues. With a focus on responsiveness and producing results with outstanding value to their clients' bottom line, the firm provides experienced legal representation in a wide variety of practice areas.
Our approach to client service is to build lasting, trusted relationships that produce results with outstanding value for our clients. Strong lines of communication and focus on the bottom-line business objectives remain at the forefront of all our relationships. Clients can be assured that their attorneys are working hard to find solutions and to meet their needs in a resourceful and cost effective manner.