The Healthcare Lawyers – the premier portal to recommended healthcare attorneys and the latest legal news and insights:
Healthcare law is a field of law that encompasses federal, state, and local law, rules, regulations among providers, payers and vendors to the health care industry and its patients, and delivery of health care services, with an emphasis on operations, regulatory and transactional issues. Today's healthcare providers combine science, technology and the healing arts, and require lawyers who can deliver calm guidance in the midst of intense government scrutiny, unrelenting regulation and constant change.
The Healthcare Lawyers guide provides a concise and up-to-date overview of the leading lawyers across the country. Our research covers all 50 states, with featured attorneys selected based on the results of peer nominations, in-depth research, and client feedback.
We understand the unique business and regulatory environment in which the healthcare industry operates and the importance of choosing effective outside counsel capable of providing practical and creative solutions. Each year, only one attorney and firm per state is selected and recommended in the guide. The selection process is independent and it is not possible to request or buy entry into the guide.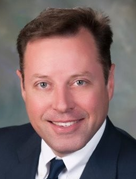 Marc has extensive experience defending medical malpractice actions, representing healthcare entities in corporate and litigation matters, representing whistleblowers in fraud and abuse cases (qui tam litigation), and representing religious and educational institutions [...]
Latest News & Legal Insights
Indiana law is well-established that a hospital may be liable for the actions of its independent contractor physicians under an apparent or ostensible agency theory unless the hospital provides the patient with written meaningful notice at the time of admission that it is not the provider of care and that the care is provided by a physician who is an independent contractor and not subject to the control and supervision of the hospital. Sword v […]