The Healthcare Lawyers: The premier independent guide to leading healthcare attorneys across the United States
Since 2003, The Healthcare Lawyers has been assisting potential clients by identify leading healthcare lawyers across the country, helping to make the selection of outside legal counsel more straightforward.
Each year we select just one leading healthcare attorney in each state to appear in the directory. Our in-depth peer nomination, research and selection process is completely independent.
Every November, more than 60,000 nomination forms are distributed to business directors, in-house counsel, industry experts and lawyers in private practice nationwide. A shortlist for each state is formed based on the results of the peer nominations and our own independent research. The team then asses the shortlisted lawyers based on 8 key performance indicators, before a final selection is made for each state.
To assist potential clients, we provide a detailed profile of each lawyer in the guide, highlighting their expertise and experience, an overview of their firm, its healthcare law practice and full contact information.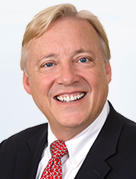 Jim Wiehl is a partner in Norton Rose Fulbright's St. Louis office. His broad corporate and regulatory healthcare practice includes handling all types of affiliations; mergers and acquisitions; private equity transactions; corporate structure and board governance issues [...]
Latest News & Legal Insights
The FTC has now joined the DOJ Antitrust Division in withdrawing guidance relating to antitrust enforcement in healthcare. In February, the DOJ announced its withdrawal of three antitrust policy statements relating to healthcare. As anticipated, five months later, on July 14, 2023, the FTC withdrew two of these policy statements. The withdrawn statements provided safety zones for mergers, participation in exchanges of price and cost information, accountable care organizations, and joint purchasing arrangements, as well […]