Darrell Armer
Texas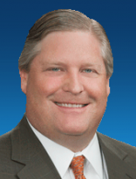 Gray Reed & McGraw LLP
1601 Elm Street
Suite 4600
Dallas, Texas 75201
Tel: 469.320.6021

Email:

darmer@grayreed.com
Web:

www.grayreed.com
Leader of the Healthcare Transactions Practice Group, he has over 25 years of experience managing all aspects of the organization, reorganization, funding, operation and merger/acquisition of a variety of providers, including hospitals, ambulatory surgery centers, physical therapy companies, diagnostic imaging centers, medical and dental practices, and home health agencies, as well as various provider networks. He is Board Certified in Health Law by the Texas Board of Legal Specialization.
An experienced dealmaker and strategic advisor for a diverse group of healthcare clients, Darrell Armer focuses his practice on structuring complex commercial transactions that not only achieve his clients' business goals, but also minimize risk within strict regulatory frameworks.
Darrell has negotiated and structured numerous mergers and acquisitions of healthcare providers on behalf of both sellers and buyers. This unique experience working on both sides of the deal helps Darrell anticipate many issues that typically arise and resolve them proactively before they can impede negotiations or break the deal altogether. Darrell also serves as outside general counsel for many of his clients, guiding them through a variety of operational and administrative matters, including Medicare/Medicaid and other third-party reimbursement and appeals, licensure issues with state boards, cyber security, vendor contracts plus much more.
Keeping clients out of trouble is also a substantial part of Darrell's practice. He helps clients maintain compliance with all federal and state regulations that impact entity structuring, commercial transactions and day-to-day operations, particularly the Stark Law and the Anti-Kickback Statute, HIPAA and other privacy laws, and antitrust considerations. Darrell also plays a significant role in protecting clients when they're facing potential civil or criminal liability in government investigations or litigation involving alleged fraud or other regulatory violations. He works hand-in-hand with the firm's white-collar lawyers, providing valuable insight on the substantive regulatory issues involved to ensure that clients achieve the best outcome possible.
The healthcare industry is subject to legal and regulatory requirements that govern every aspect of the way business is conducted and services are delivered. The rapidly changing healthcare environment requires creative, yet sensible solutions to the pressures facing the industry.
Our healthcare lawyers are equipped to counsel a diverse clientele on strategies for the ever-changing healthcare landscape. Not only do we understand healthcare law and the industry, we also know the healthcare market and what drives it, allowing us to give our clients both quality legal and business advice.
We listen to our clients' business objectives and work to combine specialized legal and industry knowledge, relationships and strategy to reach comprehensive, creative and compliant solutions. This unique approach has enabled us to become a trusted advisor and effective advocate for a broad spectrum of healthcare clients that include:
Healthcare systems and networks
Hospitals
Physician practices/dental practices
Management companies
Provider networks including clinically integrated networks and ACOs
Managed care contracting and reimbursement companies
Physician-owned entities
Rehabilitation, managed care providers/accountable care organizations
Imaging and other ancillary providers
Ambulatory surgery facilities
Pharmacy providers
Long-term care facilities/home health agencies/hospice
Project developers/financial investors/private equity
Your experience with our healthcare attorneys will be fully aligned with your goals and objectives and tailored specifically to how you want to do business with us – you will never be forced into a box that doesn't fit your opportunity or problem, or your needs and desires. Whether we are your longtime partner in closing a major transaction or guiding you through a government investigation, you'll be comfortable with our skill and practical approach. We pride ourselves on our team effort, tapping into the strengths of attorneys from other practice areas in the firm (e.g. real estate, tax and litigation) to seamlessly address your needs in almost any setting. We know exactly when to turn up the heat and when collaboration is the smartest way for clients to achieve their goals.
Gray Reed is a full-service Texas law firm in Dallas and Houston. Since 1985, our firm philosophy has been to provide high-quality legal services in a streamlined manner, to provide sophisticated and complex legal advice that is reasonably priced, and to provide big-firm results with small-firm efficiency. We are dedicated to achieving success for our clients, as they define success — whether that is winning a critical lawsuit, closing a key deal, consulting to save taxes, or just giving good business advice.
Everything we do is designed to achieve success for our clients quickly and efficiently. We seek to define success at the outset of the engagement. We get to know our clients, our clients'​ business and the nature of the engagement so we can identify the optimal result(s) for our clients. But achieving an end result without regard to how long it takes or how much it costs would be irresponsible, and we believe these considerations are also paramount when we define what success will be on the front end with our clients.
The vast majority of our business is from repeat clients and word of mouth referrals. We thrive when our clients are pleased with the end result, how we got there, how long it took and how much it cost. Success for our clients means success for us. Because we align our goals with our clients'​ goals, we both win.
"Darrell Armer is very efficient and knowledgeable. He's a good transactional lawyer."