Heather R. Springer
South Dakota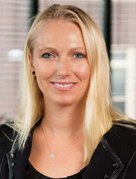 Woods, Fuller, Shultz & Smith P.C.
300 South Phillips Avenue
Suite 300
Sioux Falls, SD 57104
Tel: (605) 336-3890

Email:

heather.springer@woodsfuller.com
Web:

www.woodsfuller.com
Heather's practice focuses on health care and employment matters. With expertise in a wide variety of health law matters, Heather represents community hospitals and other health care facilities such as ambulatory surgery centers, as well as physicians and health care providers and health care affiliated companies. Heather assists clients throughout South Dakota, Minnesota, and Iowa. She is widely recognized as the regional legal leader in health care law, and has been awarded Health Care Lawyer of the Year by Best Lawyers.
Heather also practices extensively in employment law, guiding her health care clients, as well as other employers, in employment law. She handles employment law compliance and management, assisting clients with difficult employment situations, employment investigations, and handling day to day implementation of standards of practice to improve the workplace and reduce liability in the handling of employment matters.
Heather's legal practice is unique because her practice is mission driven. She believes health care can and should remain local and independent, and her work supports independent health care providers, community hospitals and other businesses who share this vision. Heather's extensive knowledge allows her to provide big law expertise at South Dakota rates, keeping costs low for her clients. She believes her dedicated purpose is to lower the cost of regulatory compliance so her clients can dedicate more resources to serving their patients, communities and customers. Heather practices law with the singular goal of enabling her clients to thrive and succeed, which is why she only selects clients whose business purposes align with her mission.
Heather is the Chairperson of the Woods Fuller Health Law Team, and she represents the majority of community hospitals and physician groups in the region. She develops long-term relationships with her clients, and serves as a true partner in driving their success. Heather is frequently asked to speak to employment and health care groups, and serves as an expert witness on matters of health care law.
Heather has established a track record of success which began in academics and has flourished in her practice. She graduated first in her class from the University of Iowa. In 2006, she was inducted into Best Lawyers of America for Health Care Law, where she has since been recognized annually. In 2020, she was inducted into Best Lawyers of America for Employment Law- Management, where she continues to be recognized. She has also been recognized by Chambers USA as a leading attorney in Labor & Employment Law and identified in Great Plains Super Lawyers as a Rising Star. Heather was also recognized by Best Lawyers® "Women in the Law" for her work in health care law.
The Woods Fuller Health Law Team believes in keeping medicine in the hands of caregivers and local communities so that providers remain in control of their own practices and small towns throughout South Dakota and Minnesota keep their health care services close to home. We believe providers and local communities are the most connected to the patients they serve and thus provide the best care.
These are our clients. We have spent the last 20 years working to protect these providers and fighting to help them control the escalating costs of regulatory and legal compliance. As a result of our commitment, our team of attorneys represents more independent practitioner groups and community hospitals than any other law firm in the region.
The Woods Fuller Health Law Team, led by experienced health law attorneys Heather Springer and David Kroon, acts as a strategic partner for our clients. We know the whole of the complex regulatory world of health care: licensing, corporate governance, employment, contracting, compliance, fraud and abuse, medical staff bylaws, and privacy laws. Our team has the expertise typically found in national law firms, but offers cost effective, South Dakota rates. Our team is committed to managing the complex legal issues our clients face so that our clients can remain independent and patient focused.
We believe that offering highly skilled, cost effective advice, legal guidance, and partnership to our clients matters. We use our expertise to help likeminded physicians, chiropractors, dentists, podiatrists, and optometrists run successful, patient-centered, and compliant practices. We help local community hospitals manage the difficulties and expenses of rural health care, and we help other health care facilities and health care businesses be successful in the same way.
How we can help:
Provider Investigations
Repayments and Self-Disclosures
Compliance Policies and Programs
Intellectual Property
Physician Recruitment and Contracting
Mergers and Acquisitions
Practice Management and Physician Buy-Sell Agreements
Shareholder/Member Agreements
Practitioner Employment Agreements and Negotiation
Labor Relations and Employment Law

Family and Medical Leave Act
Americans with Disabilities Act
Fair Labor Standards Act
Restrictive Covenants
Employment Handbooks and Policies
Workplace Safety
Employee Discipline, Termination, and Related Issues
Separation Agreements

Regulatory Compliance

Licensing and Credentialing
Fraud & Abuse
HIPAA
HITECH Privacy and Security

IRB/clinical Research
Tax-Exempt Health Care Issues
501(r) of the Internal Revenue Code
Physician Immigration
Litigation
Woods, Fuller, Shultz & Smith P.C. is a team of legal professionals committed to providing quality legal services since the firm's inception in 1887. Our clients come from all over the world, but our roots are in South Dakota. All of our lawyers are licensed in South Dakota. We have lawyers that are also licensed in Iowa, Nebraska, North Dakota, and Minnesota,
Over the years, the law has become more complicated. We have responded to continuing changes by broadening our services. Our lawyers have the talent to serve your short and long term needs and offer a variety of services with an unmatched commitment to quality.
Our firm is large enough to serve all of our clients' needs, but small enough to provide personal attention.