John R. Bailey
Nevada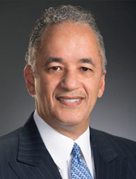 Bailey Kennedy, LLP
8984 Spanish Ridge Ave
Las Vegas, NV 89148-1302
United States
Tel: 702.562.8820

Email:

jbailey@baileykennedy.com
Web:

www.baileykennedy.com
For over 35 years, John R. Bailey's trial experience has focused on commercial corporate litigation, healthcare law, and gaming law. He continues to focus in these areas. In addition, Mr. Bailey has on numerous occasions served as a private mediator for pending litigation cases.
After sixteen years with Nevada's largest law firm, Mr. Bailey elected to form his own firm, which has now grown to become Bailey Kennedy. His clients include many of Nevada's largest healthcare providers, Nevada businesses, and travel and tourism leaders. Well respected by his colleagues, Mr. Bailey has been recommended to the Bush Administration for a Judgeship on the U.S. Court of Appeals for the Ninth Circuit by Senators John Ensign and Harry Reid.
Mr. Bailey is well-known for his commitment to public service. He has served in leadership capacities with the following organizations during the past 25 years:
Nevada State Bar: Chairman; Member, Character and Fitness Committee
Southern Nevada District Court Review Commission: Commissioner
Council for a Better Nevada: Director
The Smith Center for the Performing Arts: Member, Board of Directors
Nevada State Athletic Commission: Chairman; Commissioner
Institutional Advisory Council of College of Southern Nevada: Member
Las Vegas Global Economic Alliance: Member
Big Brothers Big Sisters of Nevada: General Counsel; Board Chairman; Member
Nevada Community Foundation: Member
Public Education Foundation: Director; Member of Executive Committee
College of Southern Nevada: Member, Board of Trustees
Andre Agassi Preparatory Academy: Chairman of the Governing Board
Education
McGeorge School of Law, J.D., 1985
Colorado College, B.A., Economics, 1982
Bailey Kennedy is a leader in providing premier legal services in the area of healthcare law as the origins of our healthcare practice dates back over 30 years.  We have provided coordinated representation, advice and guidance through the many changes in healthcare law including physician discipline, insurance, capitation, employment, medical records, and vendor contracts.
Our clients span all areas of the health care industry, including:
Hospitals
Health systems
Medical groups
Physicians
Physician organizations
Health insurance companies and health maintenance organizations
Rehabilitation centers
Extended and elder care facilities
Led by the firm's managing partner John R. Bailey, attorneys in our Hospital and Healthcare practice advise clients in a wide variety of health care matters and have a track record of success in related litigation.  In addition to being leaders in the field and providing top-quality services, our experienced and dedicated attorneys provide aggressive representation that is sensitive to client costs.  We work hand-in-hand with in-house counsel, local and national counsel, and management to create a unified team that approaches each case with one common goal: to achieve successful results for our clients.
Bailey Kennedy was originally formed in 2001 by John R. Bailey, a well-known and respected business litigator with more than twenty years of experience in the legal arena.
Several years later, Dennis L. Kennedy moved his thriving commercial litigation practice to the firm, bringing his more than thirty years of experience. Together, these two attorneys have assembled a talented team of individuals to build one of Nevada's premier law firms.
This dynamic team of professionals represents, among others, top healthcare facilities, publicly traded corporations, gaming companies, financial institutions, travel and tourism leaders, public entities, real estate developers, sports and entertainment concerns, and entrepreneurs. With experience in administrative and litigation arenas, the firm has quickly built an outstanding reputation in the community.