Michelle Stark Kaufman
Missouri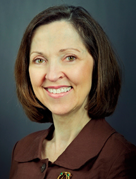 Dentons US LLP
4520 Main Street
Suite 1100
Kansas City, MO 64111-7700
Tel: +1 816 460 2442

Email:

michellestark.kaufman@dentons.com
Web:

www.dentons.com
Michelle Stark Kaufman is a partner in the Kansas City office of Dentons. She is a member of the Firm's health care and corporate practices. Michelle's experience includes general business and corporate legal work.
She provides day-to-day legal advice to business clients and assists with transactions and contracts. She works extensively with clients in the health care industry. Michelle represents individual and institutional health care providers in their business relationships, organizational issues, managed care contracting, and compliance with health care regulations.
Global expenditures on health care are approaching seven trillion US dollars a year, or roughly 10 percent of the world's gross domestic product. More than 70 percent of these expenditures occur in North America and Europe alone. Not surprisingly, opportunities are immense and growing in the health and life sciences industry, for businesses that include: pharmaceutical and device manufacturers, research and development organizations, information technology companies, providers, clinicians, insurers and entrepreneurs of every stripe.
These opportunities are local, national and global. A 100-bed community hospital in Kansas City wants to form a joint venture for an ambulatory surgery center with 11 cardiologists from St. Louis. A children's hospital in Abu Dhabi wants to partner with a teaching hospital in Paris. A device manufacturer headquartered in Bonn wishes to market its products in Hong Kong. A Russian pharmaceutical company seeks approval from the US Food and Drug Administration for a new anti-coagulant.
The firm must have a presence, on the ground and around the world. The firm must have a deep bench of lawyers who have spent decades immersed in the health and life sciences sector, helping organizations navigate continuously evolving political, regulatory and economic landscapes. The firm must understand each jurisdiction's health care delivery system—from manufacturer to distributor to provider to patient to payor to policy maker—and the firm must be able to provide each of these players with the full range of strategic transactional, regulatory and dispute resolution counseling services.
With offices in 200+ locations in 80+ countries across four continents, and with more than 100 lawyers, consultants and policy professionals who have spent their entire professional careers exclusively counseling health care life sciences organizations, Dentons is proud to be that firm.
Dentons is the world's largest law firm, delivering quality and value to clients around the globe.
Dentons is a leader on the Acritas Global Elite Brand Index, a BTI Client Service 30 Award winner and recognized by prominent business and legal publications for its innovations in client service, including founding Nextlaw Labs and the Nextlaw Global Referral Network.
Dentons'​ polycentric approach and world-class talent challenge the status quo to advance client interests in the communities in which we live and work.