Richard H. Levenstein
Florida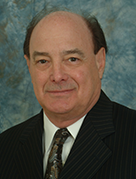 Nason, Yeager, Gerson, Harris & Fumero, P.A.
3001 PGA Boulevard, Suite 305
Palm Beach Gardens
Florida 33410, USA
Tel: 561.686.3307

Email:

RLevenstein@nasonyeager.com
Web:

www.nasonyeager.com
Richard H. Levenstein is a shareholder at Nason Yeager. He practices in the area of complex commercial, civil litigation, physician and medical staff representation. Mr. Levenstein represents clients with business disputes, including actions arising from contracts or torts; his practice also has a heavy concentration in representing individual physicians, professional medical practices and the physician leadership of organized medical staffs around the State. He has successfully challenged the policies of major hospitals, and has won several substantial victories that have shaped the law to protect physicians and medical staffs. Mr. Levenstein is a Board Certified Business Litigation Lawyer and a Florida Supreme Court Certified Circuit Civil Mediator. He represents clients in state and federal court, and in administrative proceedings.
Originally from the Bronx, New York, Mr. Levenstein earned his Bachelor's Degree in 1973 from Tulane University in New Orleans, and earned his Juris Doctor in 1976 from Tulane University Law School. He has practiced in the State of Florida since 1977, and has experience both as a sole practitioner and as a partner in several major firms. He practiced in Boca Raton for 18 years, before relocating to Martin County. In addition to his legal work, Mr. Levenstein is the founding President of the Justice Major B. Harding American Inn of Court and former President of the Martin County Bar Association. He has served on several Florida Bar Committees, and serves on the Board of many national organizations including the American Inns of Court Foundation, The Lawyers Committee of the National Center for State Courts and the American Judicature Society. He is deeply committed to educating the public about the importance of a fair and impartial judiciary, and trains lawyers and judges around the Country how to do so, through the Our Courts America initiative.
Mr. Levenstein is also a Supreme Court Certified Circuit Civil Mediator, serves as Adjunct Professor of Healthcare Law at Tulane University Law School and a lecturer at Tulane University Medical School.
Nason Yeager assists all types of health care providers in navigating today's complex health care environment providing advice and counsel on state and federal laws and regulations. We also work with health care providers in matters that include facility licensing, physician contracting, regulatory compliance, mergers and acquisitions of health care facilities and integrated practice models.
Our clients include large multi-specialty physician group practices, substance abuse facilities, medical equipment companies, ambulatory surgery centers and clinical laboratories.
Nason, Yeager, Gerson, Harris & Fumero, P.A. (Nason Yeager) has been dedicated to excellence since being founded in 1960. Nason Yeager is a multi-service law firm with offices in Palm Beach Gardens and Boca Raton and provides legal service throughout the state of Florida and the United States to individuals, as well as local governments and public and private entities.
Our attorneys provide the highest caliber of legal representation coupled with personalized and accessible service to meet the exacting needs of our clients. To serve our clients, we offer a broad range of legal services pertaining to transactional and litigation matters. We provide exceptional value by providing strategic, timely and pragmatic legal counsel, with a view to the client's specific objectives and needs. These core values ensure that we persist in achieving our clients' legal and business goals.
Nason Yeager is recognized by Martindale-Hubbell with an AV rating, the highest quality rating conferred by this nationally-recognized agency, and has also been recognized as one of the Top Law Firms in the United States. Our attorneys are highly regarded among the elite in their respective practice areas due to our diligence, work ethic, efficiency and dedication to our clients. Results-oriented client service is how Nason Yeager continues to distinguish itself today.