Susan Banks
Colorado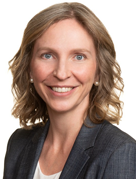 Dentons US LLP
1400 Wewatta Street
Suite 700
Denver, CO 80202
Tel: +1 303 634 4329

Email:

susan.banks@dentons.com
Web:

www.dentons.com
Susan Banks, a member of Dentons' Health Care practice, advises health care providers and suppliers on the full range of Medicare and Medicaid compliance and reimbursement issues. She also helps clients navigate the complexities of health care delivery reform and the rapidly evolving federal regulatory environment.
Susan frequently advises clients on matters involving the calculation of prospective payment system (PPS) rates and coverage and billing rules for various items and services. Her recent engagements have included advising clients regarding:
Medicare cost-reporting rules
Outpatient physician supervision requirements
Billing for services furnished by midlevel practitioners
Medical necessity of inpatient admissions
Inpatient admission order requirements
Rules to qualify for provider-based status and related billing and payment rules
Scope of the diagnosis-related group (DRG) three-day payment window
Appropriate uses of advance beneficiary notices (ABNs) and hospital-issued notices of noncoverage (HINNs)
Susan has extensive experience with graduate medical education (GME) reimbursement and contracting requirements, and with the establishment of new medical and dental residency programs. She also advises clients on the requirements for participating in the 340B Drug Discount Program.
Susan has represented clients in connection with investigations and audits undertaken by federal and state regulatory and enforcement agencies including the US Department of Justice (DOJ), the US Department of Health and Human Services Office of Inspector General (HHS-OIG), the Centers for Medicare and Medicaid Services (CMS) and its contractors, and the Health Resources and Services Administration (HRSA).
Susan regularly drafts on clients' behalves comment letters for submission to various state and federal administrative bodies. She also assists providers in filing appeals with the Provider Reimbursement Review Board (PRRB) and participates in administrative hearings before the board.
Global expenditures on health care are approaching seven trillion US dollars a year, or roughly 10 percent of the world's gross domestic product. More than 70 percent of these expenditures occur in North America and Europe alone. Not surprisingly, opportunities are immense and growing in the health and life sciences industry, for businesses that include: pharmaceutical and device manufacturers, research and development organizations, information technology companies, providers, clinicians, insurers and entrepreneurs of every stripe.
These opportunities are local, national and global. A 100-bed community hospital in Kansas City wants to form a joint venture for an ambulatory surgery center with 11 cardiologists from St. Louis. A children's hospital in Abu Dhabi wants to partner with a teaching hospital in Paris. A device manufacturer headquartered in Bonn wishes to market its products in Hong Kong. A Russian pharmaceutical company seeks approval from the US Food and Drug Administration for a new anti-coagulant. An e-health company headquartered in Barcelona wants to license its health records software to an IT consultant in Kampala. The list may be long, but the number of law firms that can handle this range of matters is not.
The firm must have a presence, on the ground and around the world. The firm must have a deep bench of lawyers who have spent decades immersed in the health and life sciences sector, helping organizations navigate continuously evolving political, regulatory and economic landscapes. The firm must understand each jurisdiction's health care delivery system—from manufacturer to distributor to provider to patient to payor to policy maker—and the firm must be able to provide each of these players with the full range of strategic transactional, regulatory and dispute resolution counseling services.
With offices in 200+ locations in 80+ countries across four continents, and with more than 100 lawyers, consultants and policy professionals who have spent their entire professional careers exclusively counseling health care life sciences organizations, Dentons is proud to be that firm.
Dentons is the world's largest law firm, delivering quality and value to clients around the globe.
Dentons is a leader on the Acritas Global Elite Brand Index, a BTI Client Service 30 Award winner and recognized by prominent business and legal publications for its innovations in client service, including founding Nextlaw Labs and the Nextlaw Global Referral Network.
Dentons'​ polycentric approach and world-class talent challenge the status quo to advance client interests in the communities in which we live and work.