Christy Tosh Crider
Tennessee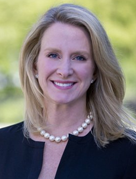 Baker Donelson
1600 West End Avenue
Suite 2000
Nashville, TN 37203
Tel: 615.726.5608

Email:

ccrider@bakerdonelson.com
Web:

www.bakerdonelson.com
Christy provides counsel to health care companies on quality assurance, corporate compliance, general business advice and litigation avoidance challenging survey citations, and government investigations. She represents many health care related organizations, including organ procurement organizations and tissue banks, long term care providers, onsite health centers, and one of the largest behavioral health companies in the country.
During Christy's tenure as the Women's Initiative Chair, Baker Donelson has earned numerous recognitions as an exceptional workplace for women, including being named by Seramount (formerly Working Mother Media) to its "Best Law Firms for Women" list, and being ranked fifteenth nationally in diversity for women in the 2022 edition of Vault, Inc.'s "Best Law Firms for Diversity." The Firm was also recognized by the Chambers Women in Law Awards: USA 2018 as a finalist in the category of Outstanding Firm in Advancing Gender Diversity and Inclusion.
These national accolades are the culmination of years of Christy's leadership. She has overseen numerous key initiatives, including the adoption of an industry-leading parental leave policy; implementation of a Firm-wide mentoring program for women; creating a program that awards business development grants to women attorneys; and a training program designed to help women attorneys achieve equity shareholder status. Christy was named a 2018 recipient of the A Great Place to Work For All Leadership Award by FORTUNE magazine.
Featured Experience
In 2022, tried and won a case before the Tennessee Department of Health Licensure Board against the Tennessee attorney general's office for a health care provider, resulting in the removal of a Type A civil monetary penalty.
In 2022, presented oral argument before the Tennessee Supreme Court and twice before the Tennessee Court of Appeals on issues of first impression for long term care providers.
In 2020 and 2021, successfully arbitrated to final ruling health care litigation cases in Kentucky and Tennessee.
The Baker Donelson Health Law Department is unique, not only in depth, but also design: it is structured according to our clients. Dedicated client teams focus on hospitals and health systems, long term care providers, ambulatory surgery centers, complex medical groups, end-stage renal disease, rehabilitation and the wide array of health enterprises that make up our health care ecosystem. By design, we are committed to developing a broad, detailed and intimate knowledge of the health care industry, and of the segments in which our clients work. We know the clients' business because we are committed to living in their world.
Addressing the challenges of today's health care environment is no small task, but Baker Donelson's Health Law Department is uniquely prepared to take it on. Proficient in health law, knowledgeable about health law business, well-versed in regulatory issues and cognizant of the critical health policy being shaped, the goal of the Health Law Team is to become your trusted advisor and valued counselor.
For 130 years, Baker Donelson has built a reputation for achieving results for our clients, both nationally and internationally, on a wide range of legal matters. While providing legal services is our focus, it is how we deliver them that sets us apart. Our goal is to provide clients with more than what they have come to expect from a law firm.
Baker Donelson commits to a deep understanding of a client's business, to enable us to anticipate clients' needs and assist in their decision-making processes. Because we offer consistent, knowledgeable guidance based on their specific goals and objectives, clients view us as a valued business partner. This allows them to focus on the growth and success of their businesses, confident their legal issues will be handled by an attentive, responsive team.
Our unique approach to providing legal and policy services is enabled by our extensive support structure. As the 80th largest law firm in the U.S., Baker Donelson gives clients access to a team of more than 650 attorneys and public policy advisors representing more than 30 practice areas, all seamlessly connected across 22 offices to serve virtually any legal and policy need. We provide to our clients a global network of local counsel and other professionals, and have helped our clients take advantage of global opportunities in more than 90 countries spanning six continents. Clients receive informed guidance from experienced, multi-disciplined industry and client service teams. Our federal and state public policy groups provide sound policy advice and comprehensive tracking services, keeping clients up-to-date on critical legislative and regulatory developments.