Daniel J. Auerbach
Montana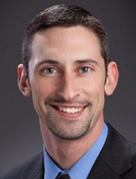 Browning Kaleczyc Berry & Hoven P.C
201 West Railroad, Suite 300
Missoula, MT 59802
United States
Tel: (406) 728-1694

Email:

daniel@bkbh.com
Web:

www.bkbh.com
Attorney Dan Auerbach uses his decades of experience in healthcare law in representing healthcare providers in all aspects of the industry, from regulatory and compliance to complex litigation.
He also defends businesses in insurance and class action disputes, and works with companies to safeguard valuable intellectual property, trade secrets, and other corporate assets. Dan works with businesses on all aspects of their transactions, including formation, contracting, and employment. He additionally assists food and beverage clients in matters such as liquor license acquisition/transfer and intellectual property work for breweries.
Dan has been rated by his peers as an "AV Preeminent" attorney according to Martindale-Hubbell, the highest rating for professional excellence and ethical conduct.
Healthcare Law
Dan has deep expertise in the healthcare industry, and he is the Chairman of BKBH's Healthcare Law Practice Group.  As a healthcare attorney, Dan provides full-service representation for healthcare clients, routinely advising on risk management, state and federal regulatory compliance, healthcare information privacy, provider contracting, employment claims, and compliance assessments.
He also represents healthcare providers in a variety of settings, including administrative proceedings and court litigation involving HIPAA violations, malpractice claims, physician contract disputes, state and federal reimbursement claims, and Medicare and Medicaid fraud (including compliance with Stark laws, anti-kickback statutes, and other federal laws and regulations).
Education:
J.D., University of Oregon
M.B.A. (Sports Business, Marketing), University of Oregon
B.A. (History), University of Oregon
Admissions:
Montana (All state courts)
Ninth Circuit Court of Appeals
Honors & Awards:
Martindale-Hubbell AV Preeminent Rating 2021
Mountain States Super Lawyers – Rising Star 2017-18, Super Lawyer 2020
Chambers USA – Montana Healthcare (Band 1) – 2020
BKBH health law attorneys recognize the importance of sound legal assistance to all types of healthcare providers, including hospitals, clinics, other healthcare facilities, individual physicians, and physician groups.  Our healthcare law group focuses on providing the highest level of service to healthcare provider clients so that they can focus on meeting the healthcare needs of our communities.
We routinely provide ongoing legal counsel in all aspects of healthcare operations. Because we understand the scope and complexity of legal issues that healthcare providers face, BKBH health law attorneys are well-qualified to handle all matters that our clients face.
We assist healthcare organizations and providers with corporate governance and non-profit matters, including formation and ongoing governance and board matters.  In this capacity, our healthcare lawyers routinely draft, negotiate, and review virtually all types of contracts, including employment agreements, noncompete agreements, management services contracts, licenses, and equipment leases and purchases.
We additionally assist with intellectual property issues and various licensing concerns, such as license applications, transfers, and audits.  When business disputes arise, we represent clients in settlement negotiations, mediation, arbitration, and litigation.  Our medical malpractice group additionally has significant experience representing a wide range of medical providers in numerous cases of alleged malpractice.
"Dan Auerbach is noted in the market for his broad expertise in healthcare matters. He regularly advises on regulatory issues, as well as representing clients in litigation."