David M. Glaser
Minnesota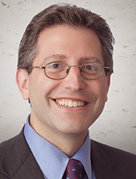 Fredrikson & Byron P.A.
200 South Sixth Street
Suite 4000
Minneapolis, MN 55402-1425
Tel: 612.492.7143

Email:

dglaser@fredlaw.com
Web:

www.fredlaw.com
David helps clinics, hospitals, and other health care entities negotiate the maze of health care regulations, providing advice about strategy, reimbursement and compliance.
David is a shareholder in Fredrikson & Byron's Health Law Group and co-founded its Health Care Fraud & Compliance Group. He has considerable experience in health care regulation and litigation, including voluntary disclosures, criminal and civil fraud investigations, overpayments and reimbursement disputes.
David's goal is to explain the government's enforcement position, and to analyze whether this position is supported by the law or represents government overreaching.
David is a frequent guest on RAC Monitor's "Monitor Mondays," and you may read his Blog at Orthopedics Today.  He has given speeches in 36 states.
Education
University of Michigan Law School, J.D., 1992, cum laude
University of Chicago, B.A., Public Policy, 1988, with honors
Bar Admissions
Minnesota, 1992
Iowa, 1998
Federal District Court, 1992
Honors
The Best Lawyers in America, Health Care Law, 2022
Minnesota State Bar Association, North Star Lawyer, 2018
Phi Beta Kappa, National Merit Scholar
For over 60 years, Fredrikson and Byron's Health Law team has advised health care organizations and navigated regulatory issues in the health care industry. We have witnessed the evolution of "health law," and we will be here to anticipate its future. From professional practices to multi-state health systems, our clients turn to us to interpret the law—beyond the conventional wisdom—explain the risk and recommend a unique approach. Our clients describe us as their "gut check" and "backstop" as they navigate the regulatory landscape and grow their businesses. Because of this approach, we have gained the trust of some of the top hospitals and life science companies in the world.
We are supporting our clients through the COVID-19 pandemic. Since February 2020, we have been working with our clients on issues of telehealth, professional licensing, disaster credentialing, CMS waivers, surge staffing, the Payment Protection Program, HHS provider relief funds, employee and visitor safety, and unique liability matters.
Our lawyers regularly speak at national conferences, such as the American Health Lawyers Association (AHLA), Health Care Compliance Association (HCCA), American Academy of Orthopedic Executives (AAOE), Medical Group Management Association (MGMA), as well as many state medical group and hospital associations. We are frequent contributors to industry and trade group publications and broadcasts such as RAC Monitor's Monitor Monday, Medicare Compliance Report, and Orthopedics Today.
At Fredrikson & Byron, we've built a reputation as the firm "where law and business meet" by bringing business acumen and entrepreneurial thinking to our work with clients, and by operating as business advisors and strategic partners as well as legal counselors.
A proactive, problem-solving mindset runs throughout our service areas, from our traditional legal areas of support like litigation, real estate, and intellectual property to our more consultative practices like government relations and health care consulting. It's a mindset that enables us to understand and keep client objectives firmly in mind, and to anticipate and address problems before they arise.
Our lawyers blend a common sense approach with in-the-field experience, and we utilize our firm's strong reputation and our lawyers' broad networks of business and industry contacts to get things done for clients.
Clients have relied on us since 1948 for great solutions that help them minimize legal risks and maximize business benefits. We look forward to an opportunity to show you what it is like where law and business meet.