Donald Black
Washington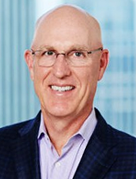 Ogden Murphy Wallace, P.L.L.C.
901 5th Avenue, Suite 3500
Seattle, WA 98164
United States
Tel: (206) 447-7000

Email:

dblack@omwlaw.com
Web:

www.omwlaw.com
Don serves as Chair of the firm and Co CEO with the Managing Member leading the firm's strategic initiatives and priorities, along with mentoring the Executive Director. His professional practice focuses on healthcare, information technology and emerging businesses. His goals involve assisting clients to craft practical solutions in complex, heavily regulated industries; partnering with clients to advance them on their road to success.
Don is a results-driven, compassionate executive and a servant leader with extensive experience in healthcare law, business law, and tax-exempt organizations; his leadership has proven success in transformational growth while building excellence and ongoing collaboration with internal and external stakeholders. His practice focus areas include joint ventures, mergers and acquisitions, corporate governance, business organization and structures, entity formation and capitalization, regulatory compliance, clinically integrated networks/accountable care networks, tax-exempt organization issues, certificate of need, risk management, real property purchase and sales, and leasing. Don is a frequent speaker on current legal trends relating to the evolving health care ecosystem.
Don is a member of the Washington State Society of Healthcare Attorneys, American Health Law Association, and Washington State Bar Association (Health Law Section). He also serves on the Board of Directors for Provail and the Chief Seattle Council, BSA.
A Washington state native, Don graduated from Whitman College with a B.A. degree in Political Science. He received his J.D., magna cum laude, from Seattle University School of Law in Tacoma, where he served as Managing Editor of the Law Review. Don spent two years as Clerk to Justice Charles W. Johnson of the Washington State Supreme Court before joining the firm in 1997. Don enjoys spending time with his wife and two dogs, playing golf, collecting wine and traveling around the Northwest and beyond.
Association Memberships:
Washington State Bar Association
King County Bar Association
American Health Law Association
Washington State Society of Healthcare Attorneys
Our attorneys provide customized service based on an in depth knowledge of the healthcare industry and the issues faced by our many healthcare clients including: hospitals, hospital systems, physicians, physician groups, dental practices, ambulatory care and imaging centers, managed care organizations, nursing homes, other healthcare providers, healthcare foundations, medical device manufacturers, health information technology companies, pharmaceutical companies, suppliers and others.
Health law clients can receive additional services and expertise in the following areas:
Ogden Murphy Wallace, P.L.L.C. is a leading multispecialty law firm committed to providing practical, cost-effective legal services to businesses, municipal entities, and individuals. We have served Pacific Northwest clients for over 100 years, providing valuable legal services as our clients' affairs have prospered and expanded. We address each client's needs with the most appropriate expertise available in our firm, using a team approach to draw on the specialized knowledge of attorneys best qualified to meet those needs.
OMW has served cities and municipal districts for over 40 years and currently represents more Washington cities than any other law firm in the Northwest.
Our commercial clients include hospitals and healthcare providers, banks, agri-business concerns, construction contractors, architects, insurance companies, manufacturers, information technology companies, and restaurants. We assist businesses with a wide range of services, including mergers and acquisitions, tax counseling, local and international commercial transactions, labor and employment, real estate and land use, litigation, and much more.
We also provide counsel to individuals on estate and tax planning and litigation.
Ogden Murphy Wallace, P.L.L.C. strives not to be the biggest law firm in town, but the most responsive to its clients' needs and the most effective and efficient in what it accomplishes for clients.