Geoffrey (Jeff) R. Kaiser
New York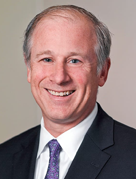 Rivkin Radler LLP
926 RXR Plaza
Uniondale
NY 11556-0926
Tel: (516) 357-3161

Email:

geoffrey.kaiser@rivkin.com
Web:

www.rivkinradler.com
Geoffrey (Jeff) R. Kaiser, who has extensive experience in enforcement matters affecting the healthcare industry, concentrates his legal practice on healthcare fraud and regulatory compliance issues, white collar criminal defense, False Claims Act litigation, integrity monitoring, and internal investigations. As head of the Compliance, Investigations and White Collar Practice Group, and senior counsel in the Health Services Practice Group, Jeff is frequently called upon to handle matters implicating a range of healthcare fraud and abuse laws, including the False Claims Act and the Anti-Kickback Statute. The Health Services Practice Group at Rivkin Radler has been listed in the prestigious Legal 500. The practice is also recognized as "notable" by Chambers USA.
As Chief of Health Care Fraud Prosecutions and Deputy Chief of Public Integrity in the Eastern District U.S. Attorney's Office, Jeff directed investigations against individuals and corporations facing health care fraud allegations under a variety of criminal and civil statutes.  In many instances, those investigations were rooted in allegations brought by whistleblowers under the False Claims Act. Jeff also exercised oversight responsibilities within the Public Integrity Section for all healthcare fraud cases within the Eastern District of New York. He received many recognitions and honors for his efforts as a federal prosecutor.
Jeff received his B.A. with Honors from the University of Virginia, where he also graduated Phi Beta Kappa.  He earned a J.D. from New York University School of Law, where he served on the Moot Court Board.  After graduating from law school, Jeff served for two years as law clerk to the Hon. Fritz W. Alexander II, an associate judge on New York State's highest court, the New York Court of Appeals.
A frequent writer and speaker on a range of legal topics, particularly in the areas of healthcare fraud and compliance, Jeff was named a Super Lawyer in the Metro New York area, 2012-2021. Jeff is an adjunct professor of law at St. John's University School of Law, where he teaches Health Care Fraud.
Rivkin Radler represents a variety of healthcare stakeholders. Rivkin Radler's attorneys are ready to assist their clients in navigating the myriad healthcare laws and regulations, and in identifying emerging trends and opportunities in changing laws, regulations and policies that allow clients to succeed in an ever-changing marketplace.
Committed to our clients who are engaging in payment and delivery system reform initiatives, we are pleased to offer new alternatives to traditional hourly (fee-for-services) billing arrangements and have developed "value-based" fee arrangements with many of our healthcare clients. We are open to creating new arrangements that reward us for the quality and value of the services we provide.
Our attorneys have a detailed understanding of healthcare law, and Rivkin Radler is the firm of choice for complicated business and regulatory matters. We represent a diverse group of healthcare clients:
Outpatient Care Centers
Clinically Integrated Networks
Performing Provider Systems
Hospitals, Health Systems and Academic Medical Centers
Telemedicine, Telehealth and Mobile Health Providers
Accountable Care Organizations
Private Equity Firms
Management Companies
Subacute Providers
Long-Term Care Providers
Mental Health Providers
Developmental Disability Providers
Ambulatory Surgery Centers
Urgent Care Centers
Durable Medical Equipment Providers
Federally Qualified Health Centers
Independent Practice Associations
Physician and Dental Practices
Pharmacies
Managed Care Plans, Employers, Unions and Other Payers
Through five offices and 200 lawyers, Rivkin Radler consistently delivers focused and effective legal services. We're committed to our best practices, requirements that go beyond professional and ethical standards. Our work product is clear and delivered on time. As a result, our clients proceed with confidence.
We are the advisor-of-choice to successful individuals, middle-market companies and large corporations. We provide strong representation and build even stronger client relationships. Many clients have been placing their trust in us for more than 25 years. Our unwavering commitment to total client satisfaction is the driving force behind our firm.
Rivkin Radler's attorneys are leaders in legal, business and political arenas. Many of our attorneys have received Martindale Hubbell's AV Preeminent® ranking, signifying that "a lawyer's peers rank him or her at the highest level of professional excellence." Time and again, our attorneys are recognized as leaders by peer review programs, including Best Lawyers/U.S. News & World Report and Super Lawyers.
Our attorneys and professional staff occupy leadership roles in many organizations. We have been named to U.S. News & World Report's Best Law Firms in American and are consistently ranked among the New York Law Journal's 100 Largest Law Firms in New York.
"He is an expert in federal healthcare regulatory and compliance matters, and provides strong guidance in that area. I can always count on him for well-reasoned compliance advice."