Jennifer Csik Hutchens
North Carolina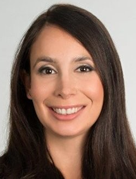 Robinson, Bradshaw & Hinson, P.A.
101 N. Tryon St.
Suite 1900
Charlotte, NC 28246
Tel: 704.377.8122

Email:

jhutchens@robinsonbradshaw.com
Web:

www.robinsonbradshaw.com
Jennifer Hutchens co-chairs the firm's Health Care Practice Group. She represents health care providers, ancillary service providers, licensed agencies, nonprofits, management services organizations and other industry-based clients of all sizes. Jennifer takes pride in building and maintaining long-term relationships with clients and strives to be a trusted partner and adviser.
Her transactional practice is focused on joint ventures, M&A, and other affiliation and collaboration transactions, as well as health care contracting matters (professional services, managed and value-based care, and other contracts). Jennifer also serves as outside general counsel to several health care clients.
Jennifer has deep experience interpreting federal and state health care guidance, including the Anti-Kickback and Stark laws, corporate practice of medicine and fee-splitting prohibitions, scope of practice rules, surprise/balance billing laws and price transparency rules. She enjoys helping clients achieve their strategic, operational and compliance goals in the midst of this complex and highly technical regulatory landscape. She regularly advises clients on topics in health innovation, ranging from telehealth to concierge medicine.
Honors & Awards
Robinson Bradshaw's Health Care Practice Group comprises an interdisciplinary team of attorneys with the broad range of experience required to advise participants across today's complex health care environment. Our health care clients have seamless and cost-effective access to the firm's knowledge in all areas affecting the operation of their businesses, including corporate, tax, real estate and litigation. We have called upon this experience to serve a diverse group of clients, including Atrium Health (formerly Carolinas HealthCare System), Blue Cross Blue Shield of North Carolina, Deerfield Management Co., Fresenius Medical Care North America, Horizon Eye Care, Mission Health and its successor Dogwood Trust, the National Board of Examiners in Optometry, Octapharma Plasma and US Radiology (formerly Charlotte Radiology).
As part of our commitment to the health care industry, we create resources to help our clients navigate legal intricacies, we serve in leadership positions with national and state organizations, and we regularly contribute our time as speakers and writers for these institutions. Robinson Bradshaw's resources include Stark on a Page®, Anti-Kickback on a Page®, Sunshine Act on a Page®, Management Services Organization Best Practice on a Page®, Contract Review 101 on a Page®, the Joint Venture Handbook and the Physician Practice Management Handbook.
Our dedicated Telehealth Industry Team regularly counsels providers, investors, organizations and other health care clients on a range of emerging regulatory and business issues affecting the telehealth industry – including compliance, risk management, data security and transactional matters.
Our Behavioral Health Industry Team has extensive experience advising and representing clients in the behavioral health care space. In particular, we have worked closely with a broad range of inpatient and outpatient behavioral health facilities and providers and with behavioral health professionals. In these engagements, we routinely handle matters involving corporate practice of medicine, fraud and abuse compliance and transaction structuring, Medicare and Medicaid reimbursement, health care marketing rules, HIPAA, corporate compliance programs, contracting, confidentiality and information sharing (including 42 CFR Part 2 confidentiality issues), and policies and procedures. We also represent a collaborative business venture between behavioral health providers in North Carolina pursuing innovation in care across the state.
Since 1960, Robinson Bradshaw® has been providing innovative, valuable legal services to clients across the country. Clients appreciate our distinct collaborative structure, which enables us to approach legal matters differently from other law firms. We assemble the team that is best positioned to efficiently and effectively handle a matter – across practices, if need be – and we focus on our client's best interest at every stage of the process. The bottom line? You get the right lawyer for your legal needs.
Another thing that sets Robinson Bradshaw apart is our large number of shareholders. Clients are guaranteed effective, experienced staffing and senior-level attention – making us a strong partner that produces better results.
Our ability to efficiently deliver excellent service is based on experience, teamwork and talent. In order to best serve our clients, we hire a diverse range of lawyers with both exceptional academic achievements and practical problem-solving skills. Our firm and lawyers are repeatedly recognized as leaders in the legal community.
"Jennifer Hutchens is a fine choice of counsel for both high-value transactions and regulatory mandates, including Anti-Kickback Statute compliance, joint ventures and mergers."