John D. Gleason
Maine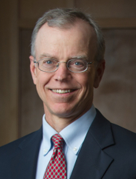 Curtis Thaxter LLC
One Canal Plaza
Suite 1000
Portland, ME 04101
Tel: 207.774.9000, ext. 239

Email:

jgleason@curtisthaxter.com
Web:

www.curtisthaxter.com
John Gleason chairs the firm's Healthcare and Employment Practice Areas. His practice includes the representation of physicians and other health care providers in the organization and operation of their practices, the development of employment and recruitment agreements with practices and hospitals, the regulatory issues arising from the expansion of practices and their affiliations with other entities, and licensing issues affecting individual health care providers.
His practice also includes counseling businesses on employment matters, addressing issues ranging from the impact of employment discrimination laws on operational decisions, to compliance with wage and hour laws. He appears before Maine agencies on employment matters involving businesses and licensing matters involving Maine physicians.  He also serves as local counsel on employment actions in federal and state court.
John is recognized as a 2021 "Lawyer of the Year" in the practice area of  Health Care Law in Portland and was recently selected for inclusion in the Best Lawyers in America 2022 in the field of Health Care Law.
We offer counsel to medical practices on a range of issues from the establishment of the practice itself to its affiliation with other groups, as well as the regulatory and transactional issues surrounding acquisitions of equipment and development of new facilities.
Specialties:
development of provider employment agreements
formation and operation of new medical practices
healthcare joint ventures and affiliations
development of new medical and surgical facilities
We also represent individual physicians and other providers on such matters as the development of their employment agreements with practices and hospitals, to disciplinary matters before employer and licensing boards. Our attorneys have served as faculty on various educational panels in the area of fraud and abuse, antitrust, certificate of need and employment.
Curtis Thaxter was created in 1975 by a group of attorneys led by former Maine Governor and U.S. Ambassador to Canada, Kenneth M. Curtis.  Through the decades since our inception, we continue to uphold the values of our founding member and strive to maintain his excellence and commitment to legal distinction and civic responsibility.
We take a problem-solving approach that focuses on helping you understand your case, empowering you to partner with us to find professional and innovative resolutions to even the most complex matters.
Many members of our firm serve on community non-profit boards and volunteer their time on behalf of a variety of charitable organizations in Maine. We are closely involved with the Susan Curtis Foundation and volunteer with the Maine Homeless Legal Project and the Maine Volunteer Lawyers Project.
As a member of SCG Legal, we have access to a strong network of experienced professionals world-wide, allowing us to connect you with the best resources no matter your situation.