Kenneth Bartholomew
New Hampshire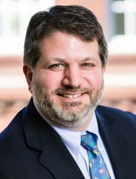 Rath Young Pignatelli. P.C.
One Capital Plaza
Concord, NH 03302-1500
United States
Tel: 603-410-4321

Email:

kcb@rathlaw.com
Web:

www.rathlaw.com
Ken Bartholomew is Chair of the Health Care Practice group of Rath Young Pignatelli, a shareholder of the firm and a member of the Litigation Practice Group.  Ken advises health care clients on regulatory, licensing, transactional, insurance and employment issues, as well as defending health care providers in litigation.
Ken litigates cases for clients in the health care and other industries in both state and federal court. He also represents clients before several state regulatory agencies and provides them with regulatory advice. Ken focuses his litigation practice on Medical Malpractice Defense and Complex Commercial Litigation. He uses his investigation, evaluation, negotiation and trial skills to resolve his cases successfully and efficiently.
Ken has been with the Firm since 1997, after serving as a law clerk for the Honorable Paul J. Barbadoro, former chief judge of the United States District Court for the District of New Hampshire. Before that, he served as a clinical prosecutor with the United States Attorney's Office for the Western District of Virginia in trial and appellate levels. Ken graduated from the University of Virginia School of Law, where he was inducted into the Order of the Coif. Prior to law school, Ken was an international consultant, working as a business strategist in the defense, consumer electronics, and energy industries.
Education:
University of Virginia School of Law, J.D., 1996
Brown University, B.A., 1991
Bar & Court Admissions:
New Hampshire
Vermont
1st Circuit Court of Appeals
U.S. Court of Appeals for the Federal Circuit
U.S. Bankruptcy Court, NH
U.S. Tax Court
U.S. District Court, NH
U.S. District Court for the District of Vermont
The health care industry is subject to continuing and profound change as a result of persistent economic pressures.  Due to dramatically higher health care and liability costs, market participants are constantly exploring many different ways of doing business.  Novel business transactions, provider affiliations and attempts to transfer risk between participants in the system are ever-increasing.
At the same time, we appreciate that many of the legal and regulatory responses aimed at reforming the health care system have further increased the complexity of an already complicated set of rules and regulations, without necessarily providing relief from the underlying economic pressures. We understand the impact these changes have on our clients.  Our goal is to provide practical and forward-thinking guidance to help our clients successfully navigate through this shifting landscape.
Our unique blend of professionals allows us to serve a wide range of clients throughout the Northeast and in New Hampshire, including:
Hospitals
Physician Group and Multi-Specialty Practices
Individual Physicians
Ambulatory Surgical Centers
Long Term Care Facilities
Health Insurance Companies/Health Management Organizations
Non-Profit & Federally Qualified Health Clinics
Medical Foundations
Other Medical Providers including Nurses, Physical Therapists, Psychologists and more
Employers
Our health care team provides specialized services to a wide-range of health care clients.  In addition, our health care group is supported by our litigation, corporate, insurance, employment and tax group attorneys in order to ensure that the many needs of our clients are recognized and met.
Many of our attorneys have experience in the public and private health care sectors, as members of Boards of health care non-profits and as commentators and participants on important health care policy issues.  This practical experience in combination with our technical expertise enables us to understand and anticipate the impact of economic and legal changes in the industry and to help clients cost-effectively manage these issues.
Rath, Young and Pignatelli merges traditional legal practice areas with legislative and public policy expertise. We have earned a reputation for achieving client success through skillful and creative advocacy in private party negotiations, before courts, regulatory agencies and legislatures.
Our professionals are leaders in key sectors of our economy where business and government intersect including business and finance, energy, tax, health care, environmental and insurance.
We advise clients on complex renewable energy projects, federal and state tax controversies, regulatory and transactional matters in the health care, corporate, insurance, banking, real estate, and environmental context. We advocate for our clients in state and federal courts in controversies including commercial business disputes, medical malpractice, insurance, and litigation