Kristen N. Nelson
Wisconsin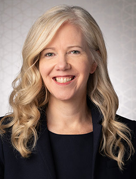 Gimbel, Reilly, Guerin & Brown LLP
330 East Kilbourn Avenue
Suite 1170
Milwaukee, WI 53202
Tel: 414‐224‐3644

Email:

knelson@grgblaw.com
Web:

www.grgblaw.com
Chair of the State Bar of Wisconsin's Health Law Section, Kristen Nelson is a Partner with GRGB Law in Milwaukee, where she specializes in Professional Licensing Defense, Medicare/Medicaid Fraud and White Collar Criminal Defense.
She has represented clients before the Wisconsin Department of Safety and Professional Services, the Wisconsin Department of Children and Families, the Wisconsin Department of Hearings and Appeals, Wisconsin State Courts, the Seventh Circuit Court of Appeals and in Federal Courts, including the Eastern and Western Districts of Wisconsin.
Prior to joining the firm, Kristen was a solo practitioner in private practice, specializing in criminal and health care defense.
Kristen graduated from DePaul University College of Law, earning a Health Law Certificate along with her law degree. In September 2012, she became licensed to practice law in the State of Wisconsin.
Prior to moving to Wisconsin, Kristen worked for the Illinois Department of Financial and Professional Regulations in its Health Related Prosecutions unit. Working for a state regulatory agency trained her to understand the complicated set of laws, rules and regulations that a healthcare professional may be accused of violating. It also gave her a unique perspective on the impact resulting from an administrative investigation, civil lawsuit and/or criminal investigation.
Professional Associations and Memberships
American Bar Association
Wisconsin Bar Association
Milwaukee Bar Association
American Health Lawyers Association
Association for Women Lawyers
Chair of the Health Law Section of the State Bar of Wisconsin
Eastern District of Wisconsin Bar Association
Member, Professional Dimensions
The Health Law Group at GRGB is uniquely positioned to represent, investigate, diffuse, defend and resolve such problems for health care entities and professionals. Recognized throughout Wisconsin as the "go to" firm for resolving serious health law issues, our clients are most often referred by influential health professionals and lawyers who recognize that health provider representation requires the special expertise, access and influence that GRGB provides.
Our attorneys provide healthcare defense to businesses facing any criminal charges. We can defend against accusations of fraud related to upcoding, overbilling or any violations of the False Claims Act. GRGB lawyers have defended the following cases:
Largest nursing home investigation in Wisconsin history resulting in a closed investigation without civil or criminal prosecution or penalties
Largest home healthcare agency investigation and prosecution in Wisconsin
Medical transport companies and equipment manufacturers and suppliers from claims of Medicare and Medicaid fraud, violations of the False Claims Act and program audits
Numerous nursing home investigations involving patient abuse and neglect
Physicians and other healthcare providers from claims of healthcare fraud and abuse, Drug Enforcement Administration narcotic violations and patient neglect
Served as local counsel in national investigation of international pharmaceutical companies involving allegations of fraud, price fixing and other consumer violations
We represent healthcare businesses in all types of civil litigation, including claims related to fraud or overbilling. Some of these claims may have to be handled side by side with criminal investigations. Our experience allows us to do this.
Our lawyers are available to handle all legal needs that a healthcare provider, such as a nursing home, may encounter. That includes everything from formation to dissolution, including professional licensing and disciplinary matters.
GRGB is recognized as one of the best trial and litigation firms in Wisconsin. Our attorneys have successfully represented individuals and businesses in a wide variety of cases, from white collar criminal investigations and serious criminal offenses, to personal injury and complex civil litigation, to family law and real estate matters. They have earned the respect of the legal community and are recognized for their skill and experience not only by our clients, but also by colleagues, adversaries and judges. GRGB is known for its tradition of honesty, candor and in-depth preparation and presentation.
In addition to being our clients' best advocates, GRGB has a long history of giving back to the community. Our lawyers serve dozens of community organizations on a variety of levels, demonstrating a genuine compassion for the people in the communities in which we live and practice. GRGB is also a proud member of the LGBT Chamber of Commerce which works to create a fully inclusive state by promoting economic growth and opportunities among LGBT owned and allied businesses, corporations, and professionals in Wisconsin.