Linda G. Scoggins
Oklahoma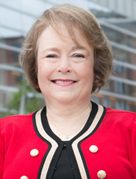 Doerner, Saunders, Daniel & Anderson LLP
210 Park Avenue, Suite 1200
Oklahoma City
OK 73102-5600
Tel: 405.319.3510

Email:

lscoggins@dsda.com
Web:

www.dsda.com
Linda G. Scoggins focuses her practice primarily in the areas of healthcare law, employment law, and litigation. Her healthcare law practice includes the representation of physicians and other health care providers on corporate, administrative, regulatory, and litigation matters, including licensure and employment and labor disputes. She also has experience in a variety of other litigation matters including commercial, insurance defense, and business tort litigation.
Linda has spoken on health law-related topics at numerous seminars including continuing education seminars sponsored by the Oklahoma Health Lawyers Association, the Oklahoma Bar Association, the Oklahoma Hospital Association, the Oklahoma County Bar Association, Oklahoma City University School of Law, the American Society of Medical Association Counsel, and numerous medical and employment management groups.
Honors and Awards
Best Lawyers®, Oklahoma City, Commercial Litigation, 2014-2022
Best Lawyers®, Oklahoma City, Healthcare Law, 1989-2022
Chambers USA Leading Lawyer for Corporate/Commercial: Healthcare, 2015-2021
Top 25 Women Attorneys in Oklahoma by Super Lawyers®, 2013, 2014, 2016
Top 50 Attorneys in Oklahoma by Super Lawyers®, 2006, 2014
Super Lawyers®, 2006-2017
AV® Preeminent™ Martindale-Hubbell Peer Review Rating
Oklahoma Bar Association, Outstanding Service To The Public, 2013
Oklahoma Bar Association, Mona Salyer Lambird Award of Excellence, 2007
Physician practice groups, individual doctors, long-term care facilities and other provider organizations turn to Doerner's healthcare lawyers for their transactional, regulatory, reimbursement and dispute resolution needs.  We have exceptional strength in dealing with peer review and licensing issues and in structuring physician employment arrangements.  Often these arise when we advise providers and provider groups on the legal requirements and business realities of mergers, acquisitions or innovative co-management arrangements.
When healthcare providers are involved in disciplinary, licensing, reimbursement or commercial disputes, Doerner lawyers can offer experienced representation that reflects the sector's unique regulatory structure. Our team includes an arbitrator with American Health Lawyers Association Alternate Dispute Resolution Service, who is also experienced at advocacy before the Oklahoma Medical Licensing Board.
Top Areas of Focus
Representation for physicians in practice recruitment negotiations, peer review/medical staff disputes, challenges to post-employment restrictions, challenges to regulatory actions and Medicare reimbursement appeals.
Guidance to physician practice groups on merger transaction, hospital co-management arrangements and group dissolutions.
Representation in proceedings of the Departments of Health, State Medicaid agency, the Attorney General's and Inspector General's offices, and Centers for Medicare and Medicaid Services (CMS).
Preparation of medical staff bylaws, policies and related documents
Designing and implementing corporate, HIPAA, Medicare reimbursement and other compliance programs
Service as hearing officers for hospital in peer review/medical staff disputes and as arbitrators in numerous other healthcare industry disputes
Our firm is uniquely structured to deal with the realities of the Oklahoma healthcare sector. We work effectively with in-house counsel of larger hospitals, and we help physicians deal with day-to-day business issues and pursue new innovations like concierge health practices. Doerner lawyers provide personal attention, and clients have a high comfort level that comes from our in-depth knowledge of their practices. Because we understand the issues unique to healthcare and apply that insight to a practice's business needs, we are more effective partners for our healthcare clients than are smaller generalist law firms.
Founded in Indian Territory in 1896, our law firm predates statehood by more than a decade – and from the beginning, Doerner lawyers were leaders who were helping to shape our region. The role that our rich history plays in today's contemporary society and business world is evident in the depth of experience and get-it-done attitude that every lawyer brings to the table. We have always had the vision and know-how to make things happen for our clients.
Doerner lawyers build on the foundation of strong client relationships established by our predecessors. We have represented many clients for decades, helping them grow, survive economic and other hardships, and thrive during boom times regardless of where their business interests take them.
Throughout our history, we have been servant leaders. For many years, Doerner lawyers have been tapped for high profile appointments in regional and national government agencies, many to later become judges, serve in a governmental capacity or take top representative positions in major businesses and industries. A service ethic permeates our firm today and is evidenced by our lawyers' passionate commitment to civic and charitable boards and organizations.
Doerner was selected to be a member of Meritas, a global alliance of independent, full-service law firms. The organization only invites its members to join after a rigorous evaluation of the firm's high standards of quality and excellence.
"Linda Scoggins is well known for her capabilities in healthcare law. She advises healthcare providers and physicians on litigation, regulatory issues and transactional matters as part of a wider practice."